Euphoria Season 2 has opened its Casting Call to the Public –– Details Inside
Casting directors for HBO's Euphoria have announced an open casting call for five new characters for season 2, which means no previous acting experience is required. Keeping with the tradition of casting the occasional unknown for a large role (see Hunter Schafer as Jules, Angus Cloud as Fez), the show has allowed anyone to submit a tape, and the flood gates have opened.
See descriptions below:
DARIAN: Male. 18+ to play 17. Any ethnicity. An outsider. Sensitive. Vulnerable. Mischievous. Could struggle with addiction. Definitely not the cool kid at school but one of the more interesting kids. 18+ ONLY. ROLE MAY INCLUDE SEXUAL CONTENT AND/OR NUDITY.
RAY: Male. 18+ to play 17. Any ethnicity. Attractive in a real and accessible way. Working class. Pure heart. Might be going nowhere in life but has a smile so genuine it's not depressing. Scrappy but a fighter. Not verbose or educated – has all the words he needs. 18+ ONLY. ROLE MAY INCLUDE SEXUAL CONTENT AND/OR NUDITY.
AMI: Female. 18-20's. Drug addict. Stripper. Hates her boyfriend. Talks shit. Can't read a room. Can make a bad situation worse. 18+ ONLY. ROLE MAY INCLUDE SEXUAL CONTENT AND/OR NUDITY.
SERENA: Female. 50's+, Caucasian. Sassy and tough. A real character. The kind of women who partied her whole life and attended every White Snake concert and now she has several different hustles just to make a living.
LITA: Female 40s. Any ethnicity. A foster mom with bills to pay. Seems like an average, regular person but can be a ruthless businesswoman if you cross her. Recur.
Azealia Banks even took a shot at the casting and sent in an audition tape for HBO's "Euphoria" on Instagram.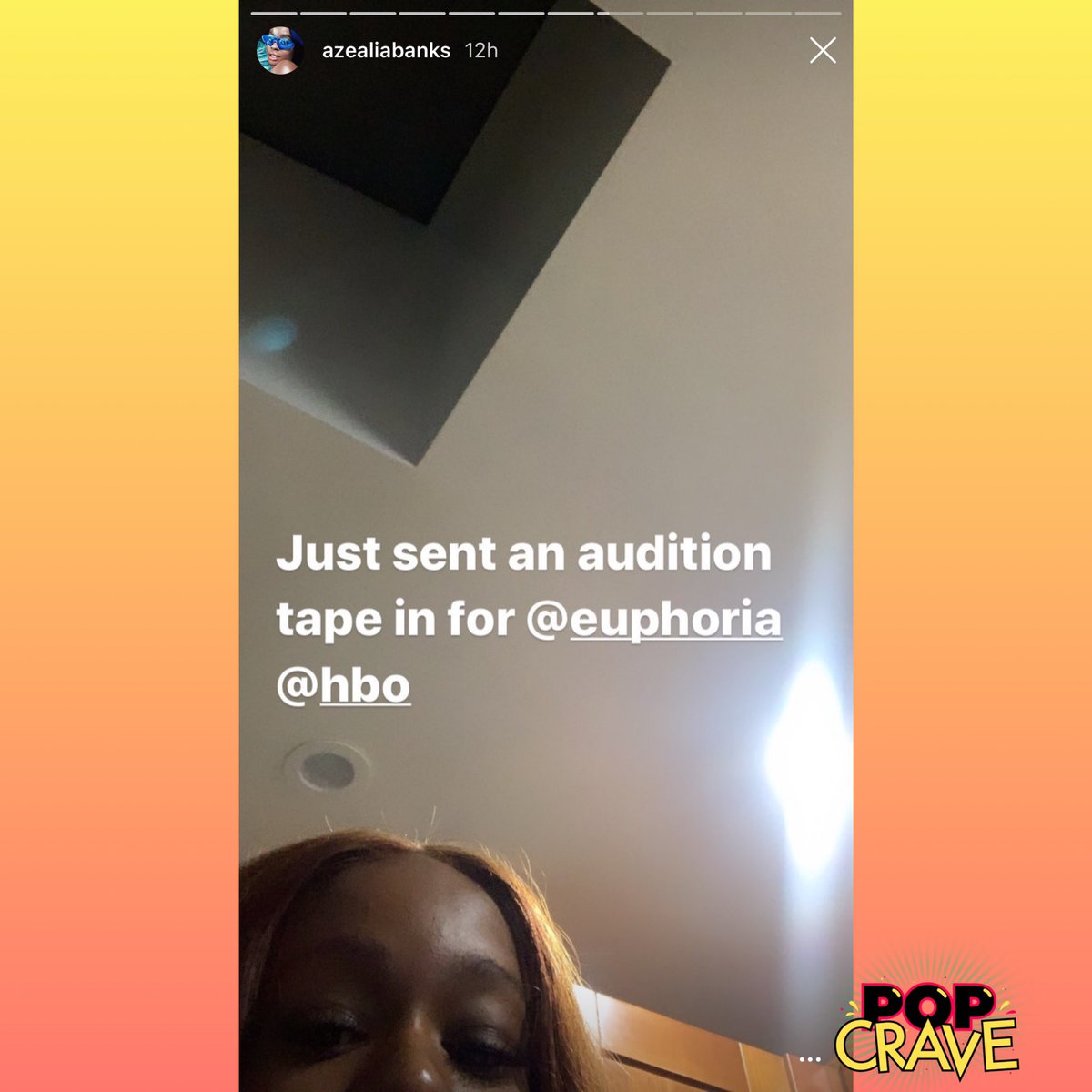 If you or anyone you know is interested in auditioning, the casting directors have created a Google Doc submission form here.
Facebook Comments
The cast of ABC's "The Baker and the Beauty" talks Latina Inclusion, Immigration, and Marital Trends
Descending to ABC spring 2020, rom-com series "The Baker and the Beauty" will premiere on the small screen this April. The show centers around Daniel Garcia, who's working at his family's bakery. When he meets the A-list superstar Noa Hamilton during a night out, his life gets thrown into the spotlight. Can this unlikely pairing navigate the fame, and their families differences?
NDLYSS caught up with the cast at SCAD's 2020 aTVFest to get the behind-the-scene scoop on the upcoming show. Press Play!
Additional camera personnel: Jeqhari Miles for NDLYSS
Facebook Comments
Indie film 'Go Back To China' starring Anna Akana opens March 6 in select theaters
The semi-autobiographical film directed by Emily Ting follows spoiled rich girl Sasha Li (Anna Akana), who after blowing through most of her trust fund, is forced by her father (Richard Ng) to go back to China and work for the family toy business. What begins simply as a way to regain financial support soon develops into a life altering journey of self discovery, as Sasha discovers her passion for toy designing and learns to reconnect with her estranged family. A bittersweet portrait of a fractured family, the film also offers an honest look at the human cost of things that are made in China.
THEATERS:
Village East Theater – New York, NY
Laemmle Glendale – Los Angeles, CA
Four Star Theater – San Francisco, CA
Facets Theater – Chicago, IL
Facebook Comments
Kim Cattrell honored with SCAD Icon Award
The Sex and the City star was honored with the SCAD aTVFest Icon Award along with a celebration of her new Fox TV series Filthy Rich.
Facebook Comments
Hollywood heavyweight Kim Cattrall was honored by Savannah College of Art and Design in Atlanta, (February 27) with the prestigious Icon Award at the university's coveted aTVFest.
The actress, 63, said, "It's a great opportunity to pass along any knowledge that I have" to the next generation as she humbly accepted the recognition.
Earlier in the day, Cattrell was joined by creator and showrunner (Tate Taylor) of Fox's upcoming TV series Filthy Rich.
Filthy Rich is a 10-episode drama centering a Southern family corrupted amidst wealth, power and religion. When the patriarch of a mega-rich Southern family, notorious for his uber successful Christian channel, dies in a plane crash, his wife Margaret, played by Cattrall, and family are stunned to learn that he fathered three illegitimate children, all of whom are written into his will, threatening their family name and fortune. Taylor's immediate go-to for the wife part was Cattrall.
Facebook Comments