Euphoria Season 2 has opened its Casting Call to the Public –– Details Inside
Casting directors for HBO's Euphoria have announced an open casting call for five new characters for season 2, which means no previous acting experience is required. Keeping with the tradition of casting the occasional unknown for a large role (see Hunter Schafer as Jules, Angus Cloud as Fez), the show has allowed anyone to submit a tape, and the flood gates have opened.
See descriptions below:
DARIAN: Male. 18+ to play 17. Any ethnicity. An outsider. Sensitive. Vulnerable. Mischievous. Could struggle with addiction. Definitely not the cool kid at school but one of the more interesting kids. 18+ ONLY. ROLE MAY INCLUDE SEXUAL CONTENT AND/OR NUDITY.
RAY: Male. 18+ to play 17. Any ethnicity. Attractive in a real and accessible way. Working class. Pure heart. Might be going nowhere in life but has a smile so genuine it's not depressing. Scrappy but a fighter. Not verbose or educated – has all the words he needs. 18+ ONLY. ROLE MAY INCLUDE SEXUAL CONTENT AND/OR NUDITY.
AMI: Female. 18-20's. Drug addict. Stripper. Hates her boyfriend. Talks shit. Can't read a room. Can make a bad situation worse. 18+ ONLY. ROLE MAY INCLUDE SEXUAL CONTENT AND/OR NUDITY.
SERENA: Female. 50's+, Caucasian. Sassy and tough. A real character. The kind of women who partied her whole life and attended every White Snake concert and now she has several different hustles just to make a living.
LITA: Female 40s. Any ethnicity. A foster mom with bills to pay. Seems like an average, regular person but can be a ruthless businesswoman if you cross her. Recur.
Azealia Banks even took a shot at the casting and sent in an audition tape for HBO's "Euphoria" on Instagram.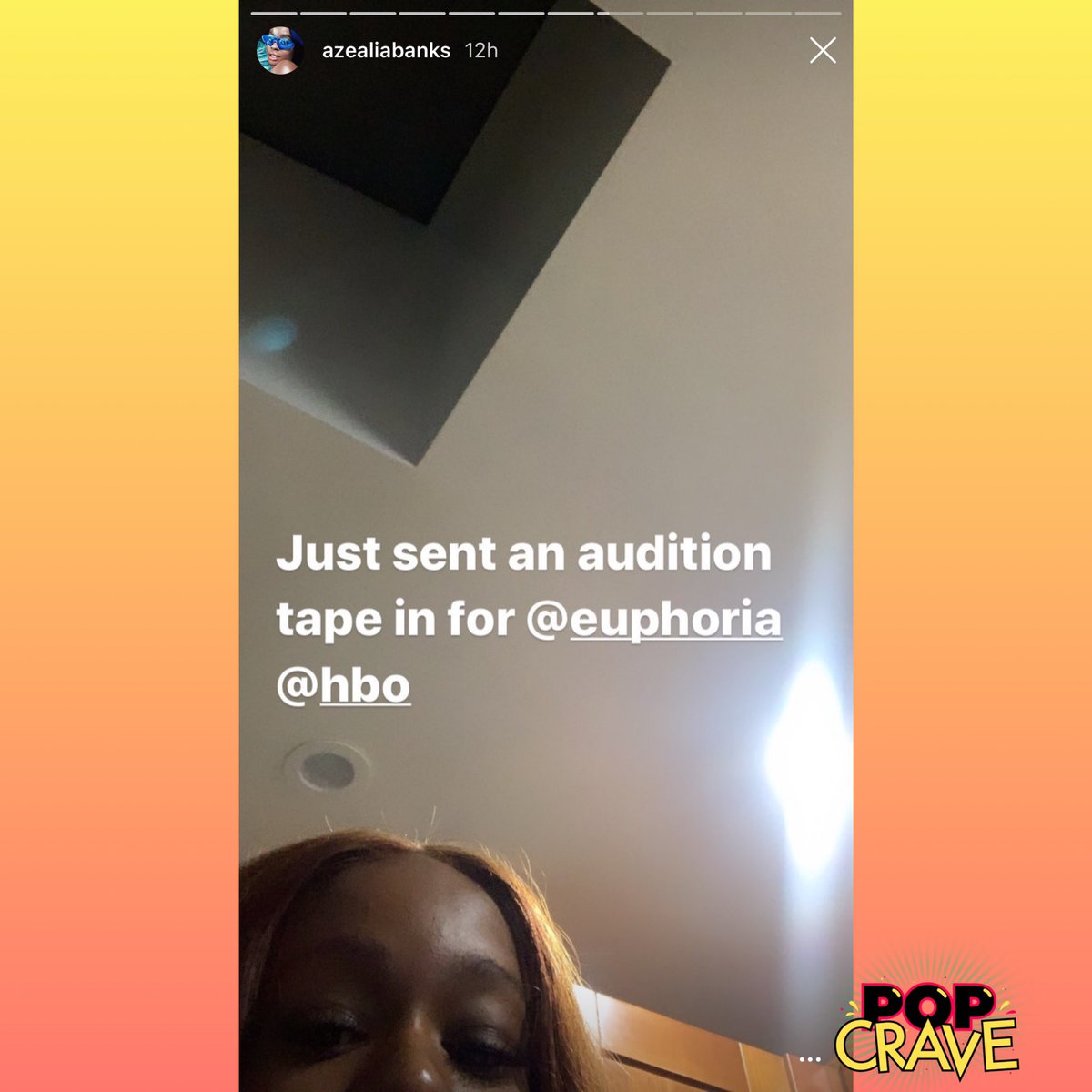 If you or anyone you know is interested in auditioning, the casting directors have created a Google Doc submission form here.
Facebook Comments
Hollywood has a new love story, starring Tessa Thompson!
Tessa Thompson stars opposite Nnamdi Asomugha in writer-director Eugene Ashe's romantic Jazz Era film Sylvie's Love, which made it's World Premiere at the Sundance Film Festival on January 27, 2020.
Set in '50s and '60s New York City, the story follows aspiring television producer Sylvie (Thompson) as she meets aspiring saxophonist Robert (Asomugha) when he takes a job at her father's record store in Harlem. After a summer romance that comes to an end, the two fatefully reconnect several years later and find that their feelings for each other have never disappeared.
"Sylvie's Love" does not yet have U.S. distribution.
Facebook Comments
Anne Hathaway on new Role in Netflix Original 'The Last Thing He Wanted'
Academy award-winning actress Anne Hathaway joined director Dee Rees and co-stars Edi Gathegi, Rosie Perez, and Willem Dafoe for the red carpet premiere of "The Last Thing He Wanted" at the 2020 Sundance Film Festival.
Adapted from the Joan Didion novel of the same title, the film is set against the nebulous milieu of the Iran-Contra scandal. Veteran D.C. journalist Elena McMahon played by Hathaway abandons the 1984 campaign trail out of a misguided sense of duty to her father.
"The Last Thing He Wanted" will debut on February 21 via Netflix
Facebook Comments
Actress Kerry Washington takes a Seat at the Hollywood Producer Table
Golden Globe nominated actress set down for in-depth discussion "Women Breaking Barriers: How Far Have We Come?" at the SundanceTV Headquarters, moderated by HFPA member Elisabeth Sereda. Panelists also included Julie Taymor (Oscar nominated director), Frankie Shaw (Golden Globe nominated actress, producer, writer and director) and Lisa Jackson (filmmaker and #1 New York Times Bestselling Author).
Panelists discussed their thoughts on the best ways to continue pushing boundaries and creating positive change in the entertainment business. Having dominated the Hollywood big screen for over 20 years, Washington now has her eyes set on joining the ranks of elite producers. Take a look.
Facebook Comments