Euphoria Season 2 has opened its Casting Call to the Public –– Details Inside
Casting directors for HBO's Euphoria have announced an open casting call for five new characters for season 2, which means no previous acting experience is required. Keeping with the tradition of casting the occasional unknown for a large role (see Hunter Schafer as Jules, Angus Cloud as Fez), the show has allowed anyone to submit a tape, and the flood gates have opened.
See descriptions below:
DARIAN: Male. 18+ to play 17. Any ethnicity. An outsider. Sensitive. Vulnerable. Mischievous. Could struggle with addiction. Definitely not the cool kid at school but one of the more interesting kids. 18+ ONLY. ROLE MAY INCLUDE SEXUAL CONTENT AND/OR NUDITY.
RAY: Male. 18+ to play 17. Any ethnicity. Attractive in a real and accessible way. Working class. Pure heart. Might be going nowhere in life but has a smile so genuine it's not depressing. Scrappy but a fighter. Not verbose or educated – has all the words he needs. 18+ ONLY. ROLE MAY INCLUDE SEXUAL CONTENT AND/OR NUDITY.
AMI: Female. 18-20's. Drug addict. Stripper. Hates her boyfriend. Talks shit. Can't read a room. Can make a bad situation worse. 18+ ONLY. ROLE MAY INCLUDE SEXUAL CONTENT AND/OR NUDITY.
SERENA: Female. 50's+, Caucasian. Sassy and tough. A real character. The kind of women who partied her whole life and attended every White Snake concert and now she has several different hustles just to make a living.
LITA: Female 40s. Any ethnicity. A foster mom with bills to pay. Seems like an average, regular person but can be a ruthless businesswoman if you cross her. Recur.
Azealia Banks even took a shot at the casting and sent in an audition tape for HBO's "Euphoria" on Instagram.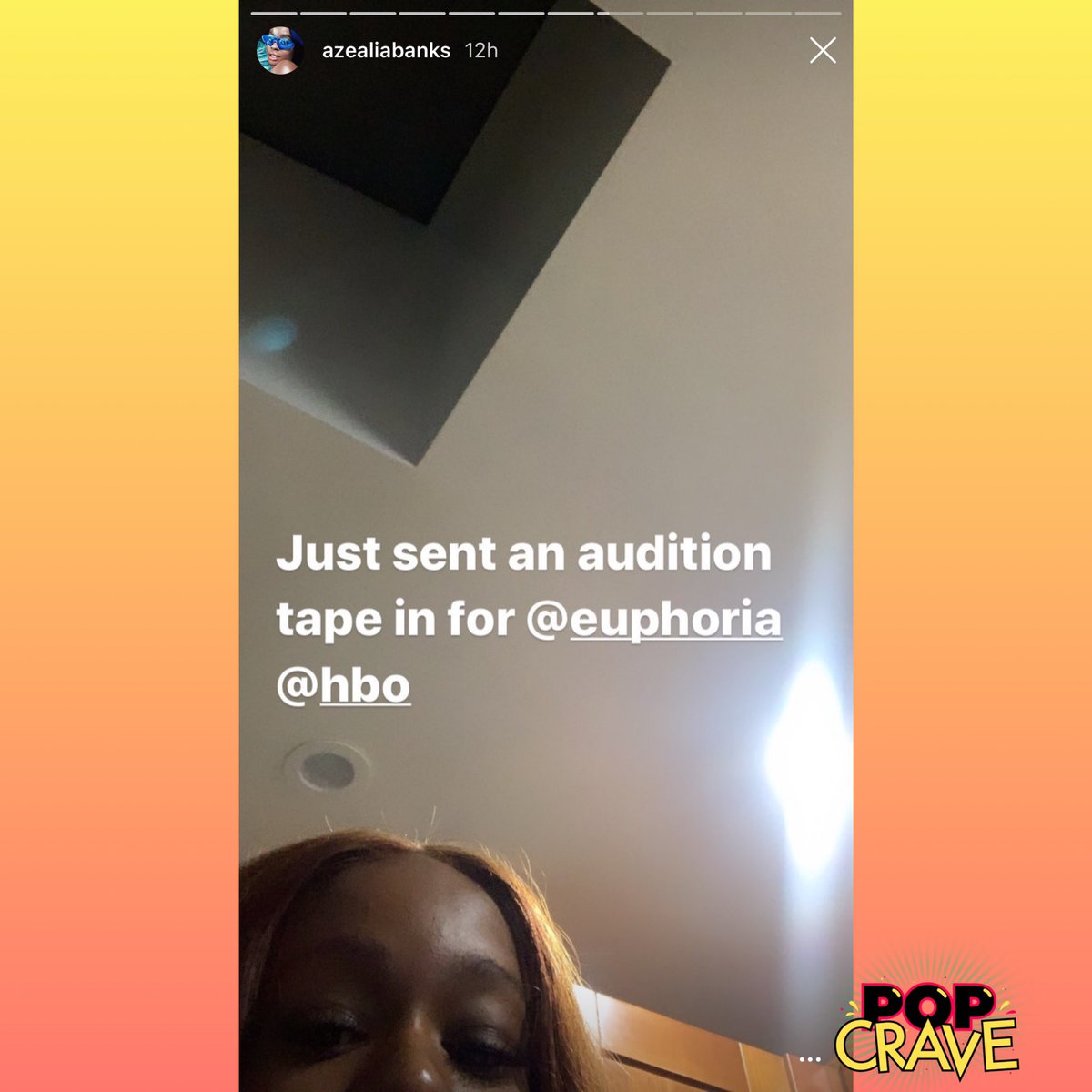 If you or anyone you know is interested in auditioning, the casting directors have created a Google Doc submission form here.
Facebook Comments
Rema drops Afrobeat track dedicated to women around the globe
For the third week in a row, Rema is set to release "anotha banga." Dropping on Mavin Records/Jonzing World, "Woman" is a song that expresses his appreciation and admiration for all females. 
Recently crowned Apple Music's Up Next artist – previously awarded to Billie Eilish, Khalid & H.E.R – Afropop's prince Rema has now released a trio of singles throughout June and July. He kicked things off with "Ginger Me," a song created in a late-night studio session in London with UK producer The Elements. Quickly followed by trap-influenced track "Alien" which took us on a trippy journey through the mind of a young heartbreaker. 
Crediting his parents for introducing him to Fela Kuti & 2Face, Rema draws influences far beyond West Africa with Bollywood, Trap, Afrobeats, and Pop all becoming part of his trademark sound. With co-signs from the likes of Drake, Barack Obama and now Rihanna, Rema is on his way for a global takeover.
Stream "Woman" via Spotify below.
Facebook Comments
NiteLite Pictures unleashes Coronavirus Positivity Initiative
In response to a real demand from its broadcast, Web and distribution partners, as well as charities seeking support, award-winning, Los Angeles-based production company NiteLite Pictures has unveiled the Coronavirus Positivity Initiative, a worldwide effort to create programming that promotes togetherness, community and celebrates the human spirit during the global lockdown.  
Under the banner of the Coronavirus Positivity Initiative, the company is launching a series of programs that spotlight the heroes on the front lines, inspiring individuals from around the world, and comedy shows that take a lighter look at life during the pandemic. All the programs will feature real people from around the globe in an effort to help bring audiences closer together.  
"This is truly a unique time in the world's history," comments NiteLite producer Ari Wilhelm.  
"While everyone is doing their part to help keep family and communities safe, there is a need for entertainment content like never before, and specifically relevant, uplifting content that is understanding and respectful of the situation we are all living."
NiteLite is working closely on the initiative with its UK sales agent Meredith Coral of Lost Art Television to develop programming content tailored to viewing audiences and requested by broadcasters and media platforms during this time.
"NiteLite is responding to broadcasters' needs and the audiences desires for not only new content, but relevant content to their current situation," adds NiteLite executive producer Harry Lowell.
"We're developing heartwarming and comedy programming  that connects to people's lives during this new norm, while devising production solutions to deliver shows in a matter of days, not months, both remotely and safely."
The entertainment hub will produce "self quarantine-based" content designed to resonate and connect to audiences. The company's homebound, creative teams are currently developing engaging programming that can be produced quickly and remotely, while under stay at home orders.
Facebook Comments
Oscilloscope's 'THE INFILTRATORS' headed to Virtual Cinema next month
Official 2019 Sundance Film Festival selection, THE INFILTRATORS is a [chilling documentary chronicling the lives] of young immigrants who are detained by Border Patrol and thrown into for-profit detention center— on purpose.
Marco and Viri are members of the National Immigrant Youth Alliance, a group of radical DREAMers who are on a mission to stop unjust deportations.
The film will be available via Virtual Cinema starting May 1 and VOD starting June 2.
Facebook Comments